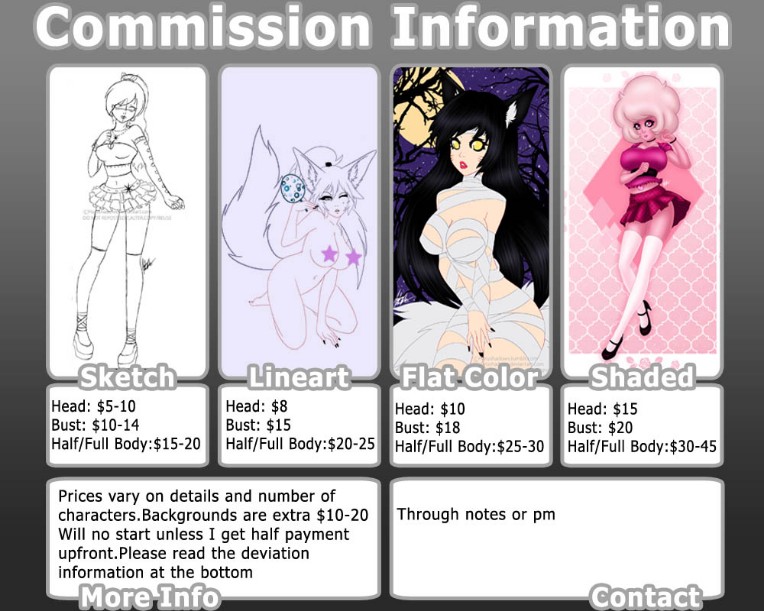 Must ask for draft sketch(WIP) ahead of time.Just ask if any questions or I forget to add it in the info. I keep track of the progress on my front page or status/journal area
Watch for special YCH for points or paypal.
Mature works will be posted on Newgrounds and twitter that go beyond DA standards.
tips Buy Me a Coffee
society6.com/harushadows store
https://e.deviantart.net/emoticons/b/bulletgreen.gif Will draw
Female characters
Anthro/Furry
Monster Girls
Couples (males rarely)
Fanart
Mature works
https://e.deviantart.net/emoticons/b/bulletred.gif Will not draw
Overly done Muscles (hulk or DBZ forms)
Mecha
majority armor